~~~~~***~~~~~***~~~~~***~~~~~***~~~~~***~~~~~
Closing

October 30, 2017

Thank you everyone for your love and support. It has been an amazing journey.

We appreciate all our readers, followers, authors, and contract staff

who have supported us over the last seven years.
Hart Medical Romances coming soon! Love is only a heartbeat away!
If you are an author and wish to participate, please click
here
for more information.
The first book is now available!
Surprise
Series: Hart Medical Romance
By
Barbara Miller
Amazon
Smashwords
This April Fools' Day, Clay and April have a surprise and their children may be rendered speechless by their life-changing decision. No joke.
~~~~~***~~~~~***~~~~~***~~~~~***~~~~~***~~~~~
Our newest release for your reading pleasure...
Available NOW!

Ebook and Print

Amazon / Amazon UK / iTunes / Smashwords /Nook
In Print: Amazon / Amazon UK / Barnes and Noble /Createspace
Passion sparks and love burns ever brighter in these five complete stories from five multi-talented authors. Let us ignite your imagination on those hot summer nights with sweet embraces and tantalizing kisses to melt your heart.
Amazon / Amazon UK / iTunes / Smashwords /Nook
In Print: Amazon / Amazon UK / Barnes and Noble /Createspace
Six complete sweet to sensual stories from six multi-talented authors. Let us take you into a world of romance
where love is in the air and tantalizing kisses lead to an everlasting love.
~~~~~***~~~~~***~~~~~***~~~~~***~~~~~***~~~~~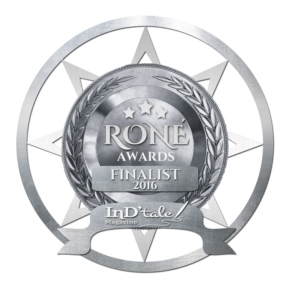 New Adult Category 2016
Flowers and Fangs by Karen Michelle Nutt
Paranormal Category
Once in a Blue Moon by Vicki Crum
Thank you for your continued support.
We couldn't have done this without you.
~~~~~***~~~~~***~~~~~***~~~~~***~~~~~***~~~~~
~~~~~***~~~~~***~~~~~***~~~~~***~~~~~***~~~~~
Be sure to take advantage of our
FREE Recipes
offered in
Christmas Dessert Decadence

For Your Free Download:
~~~~~***~~~~~***~~~~~***~~~~~***~~~~~***~~~~~
Romance is as varied as the people sharing the emotions. The authors involved in these anthologies are up to the challenge of writing about these emotions.
Our group seeks to capture all facets of love from the sweetest first kiss to more mature relationships, but always in a traditional male/female style. Our love scenes are tastefully written and the spicier stories are well-marked.

We never offer erotica or pornography.

With three to five complete novelettes and novellas per book, we offer romantic stories varying in place, time, and events. They always contain in-depth characters you can relate to and a happily ever after or happy for now ending.
We sincerely hope you will read our work and enjoy our efforts as much as we enjoy bringing these stories to you, our readers, friends, and family.
~~~~~***~~~~~***~~~~~***~~~~~***~~~~~***~~~~~
~~~~~***~~~~~***~~~~~***~~~~~***~~~~~***~~~~~
For more great stories from talented authors, please visit our sister site:

rebeccajvickery.com/
~~~~~***~~~~~***~~~~~***~~~~~***~~~~~***~~~~~
To find interesting articles, reviews, and interviews from our authors and a chance to win free reads, please visit our new blog:
If you have comments, complaints, or questions regarding anything on our website. please go to our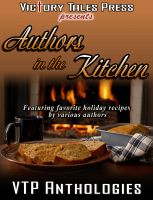 {includes 57 recipes}
Free ebook available at various online book retailers, 99 cents at Amazon
For Free Download click here:
VTP Anthology Coordinator:
Karen Michelle Nutt
email: kmnbooks@yahoo.com

All book cover images at http://rebeccajvickery.com are under Copyright 2013-17

by Rebecca J. Vickery, Laura Shinn, & Karen Michelle Nutt
Webmaster: Karen Michelle Nutt